Sterne, Kessler, Goldstein & Fox
The Trademark Trial and Appeal Board's recent decision in In Re The Franchise Group, (TTAB July 2, 2014) reiterates that marks in use in the marketplace, not just on the Register, help determine whether trademarks in the U.S. are both registrable and enforceable.

This ex parte appeal from a final refusal to register involved the mark DASH DOG WASH and Design for pet-related services, including dog washing and grooming: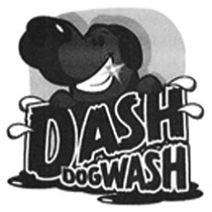 The Examining Attorney finally refused registration of the mark based on a prior registration for SPLASH AND DASH FOR DOGS & Design for dog grooming services:


The Board reversed the refusal, in part, based on website printouts showing third-party use of DASH for dog grooming services. Although the marks in the websites were not registered, the Board explained that the evidence of multiple third-party uses of the word DASH for dog grooming services suggests that consumers will look to other aspects of the marks to distinguish source.

This decision serves as a good reminder to look not just to the state of the Register when determining registrability and protectability of a mark. Because trademark rights in the U.S. arise from use, a review of marks in use – including online – should be a part of the pre-registration clearance search. Please contact us if you have any questions regarding whether a trademark is available for use and registration.
---
This article appeared in the July 2014 issue of MarkIt to Market. To view our past issues, as well as other firm newsletters, please click here.