Sterne, Kessler, Goldstein & Fox P.L.L.C.
Last month, the Pantone Color Institute announced that the color of the year for 2019 is PANTONE® 16-1546 Living Coral.[1]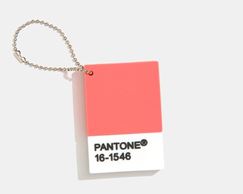 Brand owners have long understood the psychology of color in creating their brand identity. The right color choice not only builds on the brand's aesthetic, but draws-in the target consumer by evoking a select emotional response. According to Pantone, the 2019 consumer is "seeking authentic and immersive experiences that enable connection and intimacy. Sociable and spirited, the engaging nature of PANTONE 16-1546 Living Coral welcomes and encourages lighthearted activity…, [s]ymbolizing our innate need for optimism and joyful pursuits."[2]
Some brands --such as AIRBNB, ISSUU, and SPOTIFY-- are already swimming in this or a similar coral hue.


If you're thinking about adopting PANTONE 16-1546 Living Coral, or any other color, for your brand or its creative, consider the following before taking the plunge: 
As with any proposed branding element (color, design, sound, or literal element), a clearance search should be conducted to determine whether it's available for use (short- or long-term), with your goods and services;
If you plan to step away from the brand's current color in favor of another for a limited period of time, check your trademark registrations for the current color to see if they are due for maintenance during the "off-use" period.  If so, consider adopting the new color for only select models/SKUs, or apply the new color to only part of the product's packaging, or to a label or hang tag;
Keep in mind that the color of interest may have an industry- or product-dependent meaning. In the pharmaceutical industry, for example, colors can be used to designate different drug strengths or forms, or may function as proprietary trade dress.  Check with industry and regulatory teams before adopting a new color to confirm that it is neither misleading of the nature of your product, nor likely to create consumer confusion or to cause harm.
Cheers to you and to your brand in 2019!
---
[1], [2] https://www.pantone.com/color-intelligence/color-of-the-year/color-of-the-year-2019-shop-pantone-living-coral
---
This article appeared in the January 2019 issue of MarkIt to Market. To view our past issues, as well as other firm newsletters, please click here.